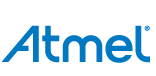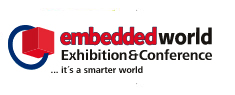 Inspiring Smart, Connected Embedded Design at Embedded World Conference 2013
When: February 26-28, 2013
Where: Nuremberg Convention Center
Details: http://www.embedded-world.eu/home.html
Take a walk through the Atmel® living room and lab spaces at Hall 5/Stand 5-311 at Embedded World Conference 2013. There, you'll see an array of embedded solutions that are at the heart of some smart, connected designs. From gaming controllers to secure lighting to touch controls for appliances, you'll see how embedded devices are helping fuel The Internet of Things.
Meet and mingle with Atmel Technology Experts, and see demos including:
Secure lighting system with secure communication and cryptographic information exchange
Capacitive sensing demo board showcasing dual functionality per button
Evaluation kit with touch sensor ICs and home appliance certification-ready components
Battery-powered drill showcasing battery authentication and anti-cloning protection
Car access system
And our newest embedded microprocessor unit based on the ARM® Cortex™-A5 core
Technical Sessions and Classes
Attend one—or all—of our technical sessions and classes to learn more about specific technologies.
February 27, 2:00 – 3:00 pm
Session 16: Embedded Internet Technologies, Web Services and Cloud Computing / Building an Intelligent Lighting Control Network Through a Virtualized Infrastructure Presented by Jesus Tejeiro



February 27, 10:50 am – 11:50 am
Class 12: Ultra-low Power System Design Workshop
Performance and Power Consumption Tradeoffs in Modern MCU Architectures
Presented by Pål Kastnes



February 28, 1:30 – 2:00 pm
Session 26: Automotive Applications / Meeting the Environmental Challenges for Automotive Touchscreen Applications
Presented by Stephan Thaler

Electronics Display Conference
The Electronics Display Conference will take place February 27-28, also at the Nuremberg Convention Center. On February 27, Atmel will present:
Advantages of Flexible Sensors: 2:20-2:40 pm during Session 1: Touch Screens
All of us at Atmel look forward to meeting you at Embedded World Conference, and discussing the latest advances in embedded design technologies. Questions? Send an email to events@atmel.com.